New Address for the Georgia Board of Dentistry Offices.
Offices closed to public April 5-14, 2023.
Please be advised, during the first week of April, the administrative offices of the Georgia State Board of Dentistry will be closed to the public as they are relocated to the East Tower of the James "Sloppy" Floyd Building.  Board staff will remain available by phone at 404-651-8000, and by email during this week.
Sloppy Floyd Towers crop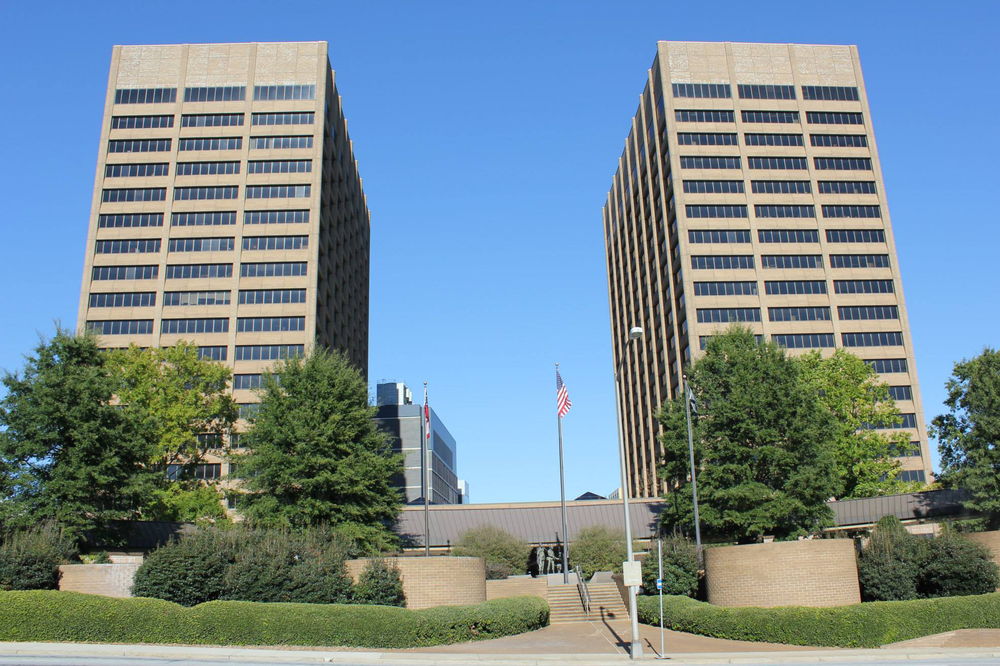 The Floyd Building is located northeast of the State Capitol in the block between Piedmont Avenue and Jesse Hill, Jr. Drive, facing Martin Luther King, Jr. Drive.
The offices will reopen to the public on April 17, 2023 at our new location here:
Georgia Board of Dentistry
2 Martin Luther King, Jr. Drive SE
East Tower
11th Floor
Atlanta, GA 30334
On and after April 10, 2023, all correspondence by mail and any notification required by statute or rule should be directed to the Board at the above address.